Get the best Second Opinion® right in your imaging software.
The future of dentistry is here.
With SOTA Cloud and Pearl's new partnership, you can use the first real-time dental A.I. platform that automatically detects numerous conditions in dental x-rays, including:
PATHOLOGIES (carries, calculus, periapical radiolucency)
NON PATHOLOGIES (fillings, root canals, bridges, implants, crowns)
Sign up to be the first to use Pearl in SOTA Cloud imaging software.
With Pearl's Second Opinion® integrated right into SOTA Cloud, bring your practice to the next level.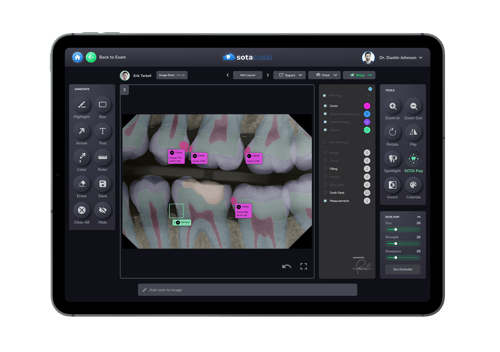 Special SOTA Imaging Promo:
Get $2,500 Off Clio Prime X-ray Sensors when you trade in your old sensor, dead or alive!